D'Angelo Russell against the LA Clippers for his opening game in Chase Center. Oct 24, 2019. Photo via: Noah Graham, NBAE/Getty Images
October 24, 2019 — Doesn't it feel like basketball season just ended? Feels like yesterday I was watching the Finals in my garage screaming in the streets when Klay and KD left the stadium during Game six. But the season has officially started on Tuesday, and the Clippers are now 2-0.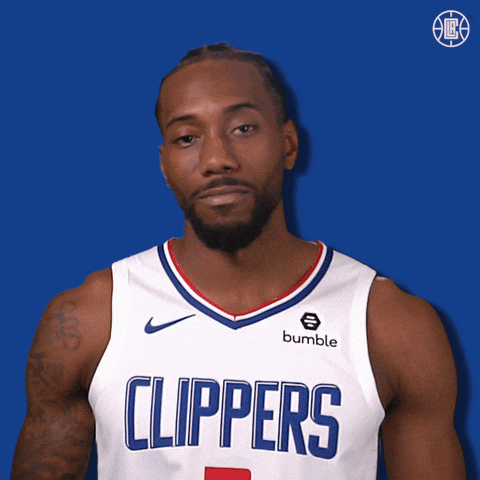 What can we expect from the Clippers? Obviously they are projected to be in the NBA finals in 2021. Paul George didn't play against the Warriors on Thursday night (he's recovering from a double shoulder surgery), nor did he need to. Shoot they might not have even needed Kawhi, because the Warriors ended up losing by 20 points. It's nearly impossible to expect them to win without the key components they've had over the years.
---
How do I think the Warriors played tonight? Like a brand new team. A new team learning how to get in rhythm working with one of the best players in the league. The first half the Dubs looked like they were in it, but the third quarter attack hit (as the Warriors were previously notorious for), and the Clippers scored 43 points.
"They hit us with our typical third quarter type of vibe."

Steph Curry during the post game interview
Let's face facts here, the Clippers are stacked. Not to say the Warriors are not but they definitely lack an additional outside shooter without Klay Thompson, an aggressive person under the basket and around the perimeter which was Andre Iguodala, and the sniper Kevin Durant.
The rest of the season is going to be tough as a Warriors fan because we are so used to being the best, the most elite and the top contender.
It's crazy how everyone else in the league traded key players or draft round picks for the future in order to create a team that was going to compete and defeat the Warriors. Yet that team no longer exists, so now there's just a bunch of super teams out there heading to the Ship.
Today is game one of 82 that means they're 81 more chances to see the Warriors develop a better strategy on the court, create better plays along the arc, and be prepared to not have Steph Curry open a majority of the game. Opposing teams know he's the main guy for the Warriors. That just means that those who are selected to be a part of this team are going to step up and practice harder shots, be better rebounding and playmaking.
Upward and onward #Dubs nation!