Antonio Brown in Pittsburgh (Photo via: Aller, K. Justin, deadspin.com)
March 12, 2019 — Antonio Brown is a BEAST when added to the right offense. Browns' stats in 2018: averaged 104 yds per game, 1,297 yards and 15 touchdowns. Will he be the start of a new Raider Nation?
The Raiders wrapped up the 2018 season 4-12 and lost a couple crucial players in the beginning. The internet (and my heart) were shook when the headline 'KHALIL MACK TRADED TO BEARS FOR TWO FIRST ROUND DRAFT PICKS' spread across the tabloids. Following Mack's trade, Mr. Gruden decided to send WR Amari Cooper to Dallas for another first round pick in 2019. Slowly breaking Derek Carr down person by person, it was nearly impossible to imagine him having a better record than he did this season.
Let's recap on Carr prior to discussing Brown's strengths. In my blog 'Raiders Flop' I discuss Carr's previous stats and strengths, let me provide some reminders:
He led the team to a 12-4 record and wrapped up the season with close to 4,000 passing yards and 28 touchdowns. As of yesterday, he has over 2,000 and 10 touchdowns. He was fierce in the pocket and his decision making skills on the field were dynamite.
Here are his weaknesses: he has become SO lazy in the pocket. I mean I don't think the word scramble exists in his dictionary anymore. Most games this season I felt Carr was simply anticipating a tackle every hike.
**I understand our O Line and D Line have MAJOR work to do in the off season, but that is another topic to cover following the NFL Draft. 
The greatest thing about Carr is that he cares for his team. He truly is a genuine leader and continued to take the fall when the Raiders racked in their losses (when sometimes he was the one to blame IMO). I believe when Carr is given the right team to succeed, he can make magic happen. Two years ago the Raiders were nearly playoff bound, until DC was injured and it just feels as if he hasn't been the same.
AB is hyped though!
We can only assume AB is the start to a stronger offense for Carr to work with and Gruden has the picks to make them better. The Steelers lost a legend with this trade, and I believe that them left short-handed. They traded AB for the third and fifth round pick, paying him fat cash money $50.125 million.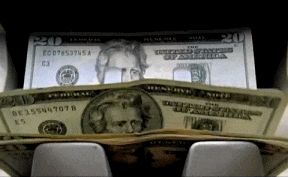 2019 season is about to turn up even MORE since there are only two days until the Free Agency negotiations begin and the NFL Draft to follow on April 25. Next post I will highlight the top 25 athletes and suggest who should go where 🤔